OUR FIRST TRIP
On February 30, 2000 we flew to Nashville, Tennessee to meet with Dr. Bruner at Vanderbilt University. On the morning of March 1 he confirmed Dr. Rodriguez's diagnosis. He explained to us that we were candidates for open womb fetal surgery to repair the spina bifida lesion. Even though this procedure does not cure spina bifida, it intends to stop further nerve damage to the spinal cord as well as to arrest, and in some cases reverse, some of the complications caused by spina bifida.
From the first day when we saw our daughter's heart beating on the ultrasound monitor, Angeline became a real, living member of our family. Since then, we were committed to do anything humanly possible to improve her chances of having a better life. After carefully weighing the pros and cons of having the surgery, and after praying about our impeding decision, we opted for going ahead and having the surgery. We informed Dr. Bruner of our decision and we headed back to Hollywood, FL on March 4.
And here are some pictures of our first trip to Nashville . . .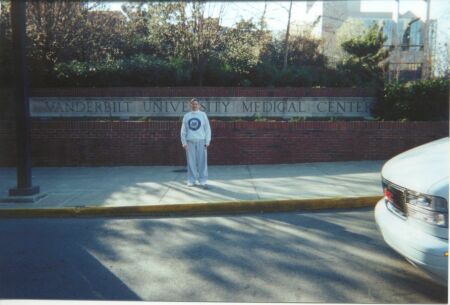 Emily in front of the Vanderbilt Medical Center.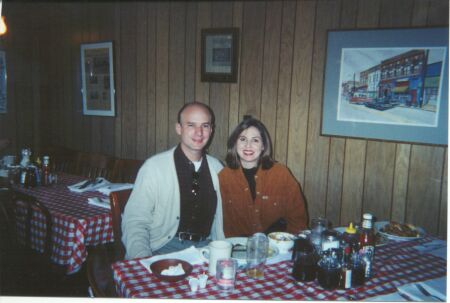 Emily and I at the Loveless Cafe, Nashville, TN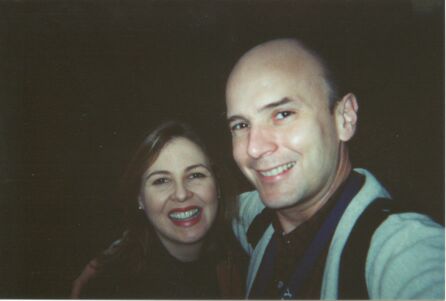 Emily and Manny at an undisclosed location in Nashville.